Something for the future....... These are north Isles based and Else Where
1. Tosto.
1234 ton, 73 m long Norwegian vessel sunk by mine in 1917 3.5 miles west-north-west off Sacquoy Head, Rousay. Reputedly in about 55 metres of water. Has been found and dived
2. SS Charkow, SS Minsk, SS Viking , SS Bothal
These war vessels were lost to the east of wick, SS Bothal we have located and dived by us two years ago with confirmation that this is actually the wreck, we hope to locate and dive the other three wrecks on an ongoing project that we have running. All four ships were sunk on the 19th/20th March 1940 by the U-0boat U19 that was captained by Otto Schepke.
3. SS Ruby.
A 234-ton British cargo vessel which struck a mine and was lost in 1917. A wreck belived to be the Ruby has been located east of Copinsay in about 70m of water.
4. Boy Graham.
A 44 ton, 22 metre long British fishing vessel lost in 1981 about 1 miles west of Rothiesholm Head, Stronsay in 31 metres of water with a clearance of 16 metres. A burst pipe in the engine room allowed the vessel to flood and sink.
The wreck is reputed to be still moving around, and has been seen drifting past a local clam diver!!

5. Scandanavic.
A 3072 ton vessel lying about 0.6 miles west of Skea Skerries in Westray Sound. The wreck is reputed to be in a depth of 13 metres on a reef about 200 metres wide with the wreck in the centre.
6. Danzig.
Wrecked in 1811 off the Holm of Papa, Papa Westray.
7. Island Lass.
Mailboat lost in 1962 about 6 miles north-east from Mull Head, Papa Westray in about 60 metres of water.
8. Fair Dawn.
British MFV that went ashore in 1974 at Start Point, Westray. Position given is about 0.7 miles offshore in 30 metres of water.
9. Mistle.
485 ton British vessel lost in 1957 when it struck the Reef Dyke south of North Ronaldsay.
10. Mim and Hansi.
Within one week in 1939, two Norwegian vessels shipwrecked in North Ronaldsay: MS Mim and SS Hansi.
The German built, Tönsberg (Norway) registered MS Mim was sailing from Freemantle carrying wheat bound for Norway.
A British frigate near Orkney stopped her, and the crew believing she was German put a British officer onboard and ordered her to Scapa Flow. The owners of the Mim then claimed it was bad British navigation, which sent the Mim onto Reef Dyke, North Ronaldsay on the morning of Wednesday November 1st 1939. The Stromness lifeboat was launched in heavy seas, arriving at the Mim on Thursday morning. By this time 10 of the crew had made it to shore by launching a tender. The remaining 22 were taken off by lifeboat and taken to Kirkwall. Three days later only the funnels remained visible. One bronze prop has been recovered; the other is still missing.
SS Hansi, was a Bergen registered vessel, built in 1921 in Boizenburg in Germany. 1540 ton with a 158 HP engine.
She was carrying pulp from Hommelsvik (Norway) to Ellesmere Port. On the morning of November 7th 1939, people on Sanday saw a ship with a strong list drifting northwards and Stromness lifeboat was informed. Listing so badly she looked as if she might capsize, she grounded on Scottigar Taing off North Ronaldsay in heavy weather. The ship's crews managed to put lifeboats in the water, and were guided to safety away from the Dennis Röst by islanders. The crew remained in North Ronaldsay with the hope of salvage, but left after a few days.
The wreck broke away from Scottigar Taing and is now reputed to lie in the north of Linklet Bay, North Ronaldsay.
Because of the treacherous reefs in the area, it is recommended that this area be searched from a rib.
11. Unknown wreck off Deerness.
A small cargo ship left Kirkwall carrying empty shell cases for reloading. It was reputedly lost "off Deerness".
12. SS Svinta.
A 1267-ton Norwegian vessel torpedoed by submarine, 4 miles east off Mull Head, Deerness in 1940. Reputed to be lying in approximately 55 metres..
13. DanmarkDenmark
A 10,517 ton, 150 metres long Danish tanker torpedoed in 1940. She sank in Inganess Bay, one mile south-west of Yinstay Head 9 days after she was torpedoed. The vessel has been completely dispersed and lies in approximately 15 metres of water. We know that only half the wreck has been removed.
14. Ilene
Unknown wreck lies 1.5 miles north west of Breck Ness. Thought to be the Ilene that was damaged when she struck a submerged object. Seabed in the area is approximately 60 metres.
Somewehre of Costa Head in Rousey
16. 1688 Ton Sailing barque Urania
Sunk on the 28th March 1917, this norwegiean barque was onroute from New York to Ayborg with a cargo of phosphate rock when she was sunk b the UC42 with the loss of 7 lives. Four more of her crew were killed when the ship transporting them home was also sunk. A wreck that we believe to be the Urania has been located and sits in 73m of water to the east of Copinsay.

Historical wrecks
Shipwrecks were common before lighthouse and other navigational aids were introduced in Orkney. There are records of a variety of shipwrecks occurring before the invention of steam. The following are a few more famous examples. Historic Scotland is actively making a database of historic wreck sites in Orkney and welcome any information we can give them.
The wreck of the Svecia a 600-ton Swedish East Indiaman lost in 1740 was located in 1977 on Reef Dyke off North Ronaldsay. Artefacts from this wreck together with historical documents are in Register House Edinburgh.
The wreck of the Kron Prinsen, a Danish ship wreck off North Ronaldsay in 1745. She was equipped with 24 carriage guns.
The wreck of the Crown lies in the mouth of Deer Sound off the north mainland Orkney coast. This vessel was lost on 10th December 1679 with the tragic loss of all prisoners onboard who were chained below. The ship was carrying Covenanteers to exile in America. A memorial was erected during the 1800's.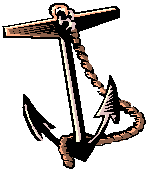 Other historical wrecks of note include two ships of the Spanish Armada, which are reputed to lie off North Ronaldsay and a Spanish treasure ship, which is supposed to have been lost off Rousay.
In 1588, survivors from a ship of the Spanish Armada are said to have reached Pierowall in Westray. Their ship that had lost its rudder and mainmast in a storm sank in the Dennis Röst off North Ronaldsay. They settled along the north shore of Westray, married local girls and took local surnames. The mixture of Norse and Spanish blood can still be seen in the dark hair and eyes, quick wit and good seamanship of the Westray folk.
STOP PRESS: The Utrecht
The Utrecht was a Dutch East Indiaman wrecked off Sanday. Andy now has confirmed marks for this wreck. Although we are happy to let divers visit the wreck, PLEASE NOTE that NOTHING must be moved, disturbed or tampered with. Please respect this and there is a possibility that similar sites will become available.